XXXXXXXXXXXXXXXXXXXXXXXXXXXXXXX

MAKE RESERVATIONS AT
17 HUNDRED 90
INN & RESTAURANT
1790restaurant.com
912-236-7122
Savannah Trip Details
       We are looking forward to our upcoming trip to Savannah. Current plans have a group leaving on Tuesday, January 30, at nine o' clock a.m. from the Denny's restaurant at I26 and Reidville Road. If you want to join in on breakfast, then come earlier.
        This group will head out to Savannah with the intention of arriving by early afternoon for lunch. If possible, we will check into 17 Hundred 90 on 307 East President Street before lunch. Members who will not be traveling with this group can catch up via cell phone at their leisure.
         For the ones of us who have made this trip in the past, there is not much of a planned itinerary. We will search out places we have enjoyed in the past and continue to seek out new places of interest. For those who have not visited Savannah in the past, we can offer some recommendations.  
         First, make arrangements to take a trolley tour around the historic district of Savannah. It will be very informative and give you a clearer picture of the historic district and a lot of ideas of what you would like to see and visit. If you have taken a trolley tour in the past, we have found different tour guides give different perspectives and it is worth a second tour. The carriage tour is different altogether. It is a much slower pace and allows you to absorb what the guide says in greater detail. There are numerous squares, parks, museums, cemetery (yes, I said cemetery), houses, restaurants with history, and beautiful streets.  
        Jones Street is dubbed as the prettiest street in the country. At the head of this street is the Crystal Beer Parlor. This is a restaurant with a unique history.  Then there is River Street with something for everyone.
         Our trip will conclude on Friday as we make our way back.
If you plan on going for all or part of this trip, send us an email to: landdiaz@chesnet.net

Larry and Donna
(864) 978 – 8527
(864) 978-3918
XXXXXXXXXXXXXXXXXXXXXXXXXXXXXXXXXXXXXXXXXXXXXXXXXXXXXXXXXXXXXX
STAY TUNED FOR NEW EVENTS
COMING SOON
 XXXXXXXXXXXXXXXXXXXXXXXXXXXXXXX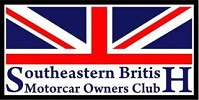 ---